Training series
From seed to forest
Kickstart a successful reforestation project with our first three foundational courses.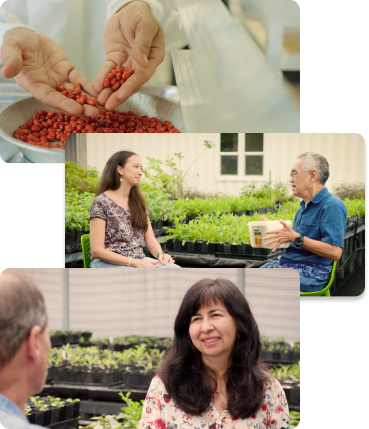 Many grassroots restoration projects are led by people with deep personal passion, but not much formal training. Though passion is enough to get started, expertise is necessary to carry the work over the long haul. This is, in fact, my own story.
Jill Wagner
Chief Forestry Officer, Terraformation
Reforestation knowledge at your
fingertips
Online Courses
We're making high-quality training accessible to anyone, anywhere who wants to support global forest restoration.
Email Support
We understand you may want to follow up on specific topics in our courses. Our forestry experts are here to help.
Email us
.
Office Hours
Every course includes live access to Terraformation's Forestry team to ensure all your questions are answered.
Start your learning journey today
We'd like to hear from you!
Terraformation provides botanical, ecological, and horticultural training for massive global reforestation success. Find out more about all of our learning resources, plus additional courses currently in development.